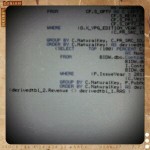 I guess it will make a few angry, is it a way to push users to the wii U ?
From destructoid :
Nintendo shutting down Wii online services in June
Nintendo is set to kill off many of the Wii's online services in June, running a sword through Nintendo Channel, News Channel, Forecast Channel, Everybody Votes Channel, and Mii Contest Channel. Data exchange in certain games will also be ended.
The Wii Shop Channel will continue to be in effect, because there's no way a publisher would ever shut down something involving your money. The "Today's Accomplishment" message board feature is being preserved as well.
With the Wii U out and Nintendo selling an offline Wii Mini, it looks like it can't justify those online features anymore. Sucks for any Wii owners who may still like them. They probably won't all flock to a Wii U over this, though.
[Via Nintendo]